For the "mum" and "dad" I offer an opportunity to get images and words sewn on to their favorite garments! Either you buy and send me clothes of your choice or you can buy the items through me.
Examples of what I produce are dog/owners name, kennel names, club names, dog breed and so on.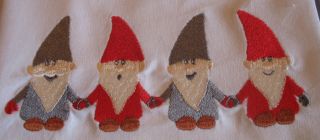 I offer embroidery work on towels, blankets, hoodies and much more. The fabric or garment needs to fit in the sewing machine and I need to be able to fold away any eventual surrounding fabric enough so that I don't stitch the layers together!
The minimum demands of fabric quality is "tennis shirts" or similar. Regular T-shirts are too thin and flexible, I need to a fair chance of stretching the material in the sewing frame without stretching it too much!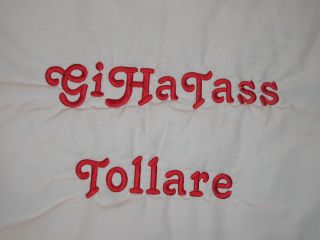 I also offer companies the service of stitching logos all according to wishes and requirements.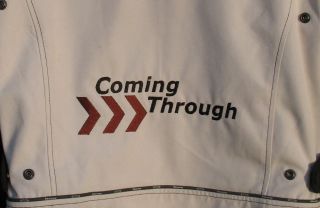 And why not design your own Christmas presents, birthday gifts, promotional products and much more. I can help you create custom made gifts! Gifts that cannot be found anywhere else.